Many users often ask about Vizio smart TV internet browser.
For example, "Can I get a web browser on my best Vizio smart TV?"
According to Vizio support, there is no full web browser – meaning you have no possibility to surf on Internet. This HDTV is based on a platform utilizing Internet applications, such as Youtube, Netflix, Hulu, or Pandora.
Check out the truth why Vizio smart TV won't connect to Internet!
However, as I have seen this experiment in several households, I think you still can put the web browser on this smart TV by connecting the browser device to the cat5 port or the PC cable input.
Simple tips if the Vizio smart TV does not connect to Internet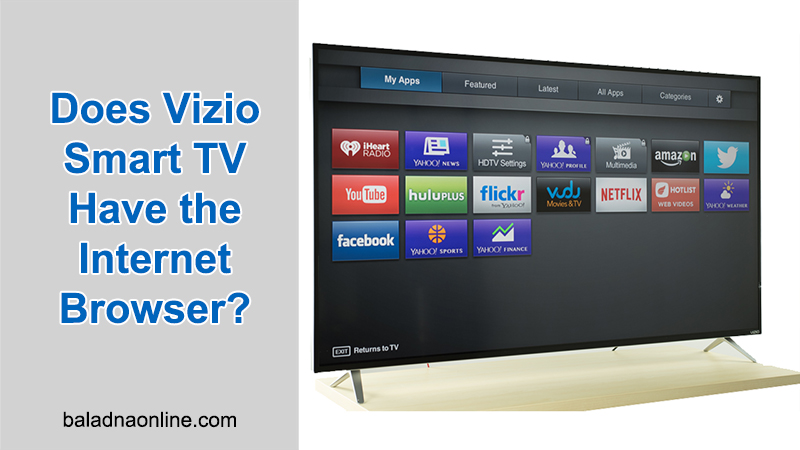 For all Vizio smart TV users, you do need the Internet connection to use the built-in apps; nonetheless, what if your device encounters any network problem?
In fact, fixing Internet connection issues of a Vizio TV is simpler than you thought.
In this section I'm going to show you effective ways to handle all problems happening to the Internet connection.
There are 6 steps you need to follow for the troubleshooting:
Check your TV's Internet connection
Change the DHCP settings
Test on another device
Reset the TV
Make sure Vizio smart TV is already connected to the network
Retest the Internet connection
Call Vizio support for warranty service
See also: Why Vizio TV won't turn off?
Vizio Smart TV Network Connection
Of course without Internet connection, you cannot do anything with all the built-in apps which are rich media content sources. It's important to connect your Vizio TV to the Internet – have a look below for the instruction:
1. Via a wireless
Push Menu button on the Vizio remote
Choose the Network option and press OK
Select Network Connection and pick the Wireless option
Go with your In-home WiFi network
Enter the password for your In-home WiFi. How to locate your WiFi password? Learn here!
Keep in mind that your TV is supposed to be connected to your In-home WiFi after you finished the instruction above.
Or, you can install Kodi on your Vizio for a quick access to thousands of entertainment apps.
Watch this video for the step-by-step tutorial:
2. Via a wired connection
How to connect your Vizio smart HDTV to the Internet using Ethernet cable?
Connect the first connector of Ethernet cable to the TV's LAN port and the second one to the In-home WiFi gateway's open LAN port.
Press Menu button on the Vizio remote.
Choose the Network option and press OK.
Choose Wired Network.
Now you can use the Vizio connected to your In-home WiFi.
Read more: Controlling VIZIO TV with no remote
For more details, see this:
The Bottom Line
Overall, the only minus point of this smart HDTV is – you are unable to access Vizio smartcast web browser. Yet, thanks to the built-in apps, it's still a pleasant to discover the unlimited media content on the Vizio smart TV operating system.
For any question about Vizio TV, visit baladnaonline.com for your answer.